Smile Maintenance
Restoring the shine or a complete overhaul, does your smile need a boost?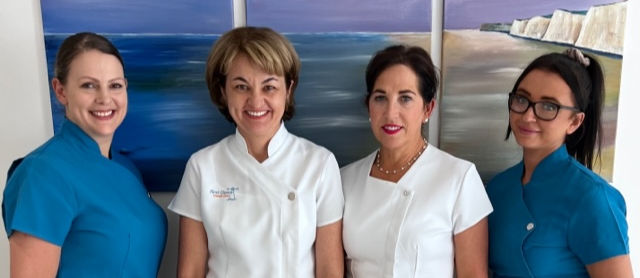 Opening Hours
Monday - Friday: 9am to 5pm
Saturday: 9am to 3pm
Sunday: Closed
First Choice Dental Clinic
Is a private dental clinic in Eastbourne, East Sussex. We are a small team working closely together to provide the highest quality of care in a relaxing environment, with specialisations in dental implants and nervous patient care.
Nervous Patient Care
We understand nervousness, we're human too. But nerves shouldn't prevent you from having the smile you want. We have the tools and experience to make your visit painless.
Clinic Tour
Calm, quiet and spotlessly clean. Our treatment rooms are sterelised before each patient arrives. Why not take a few moments to familiarize yourself with the clinic? A feeling of familiarity can help reduce stress when you arrive for your visit.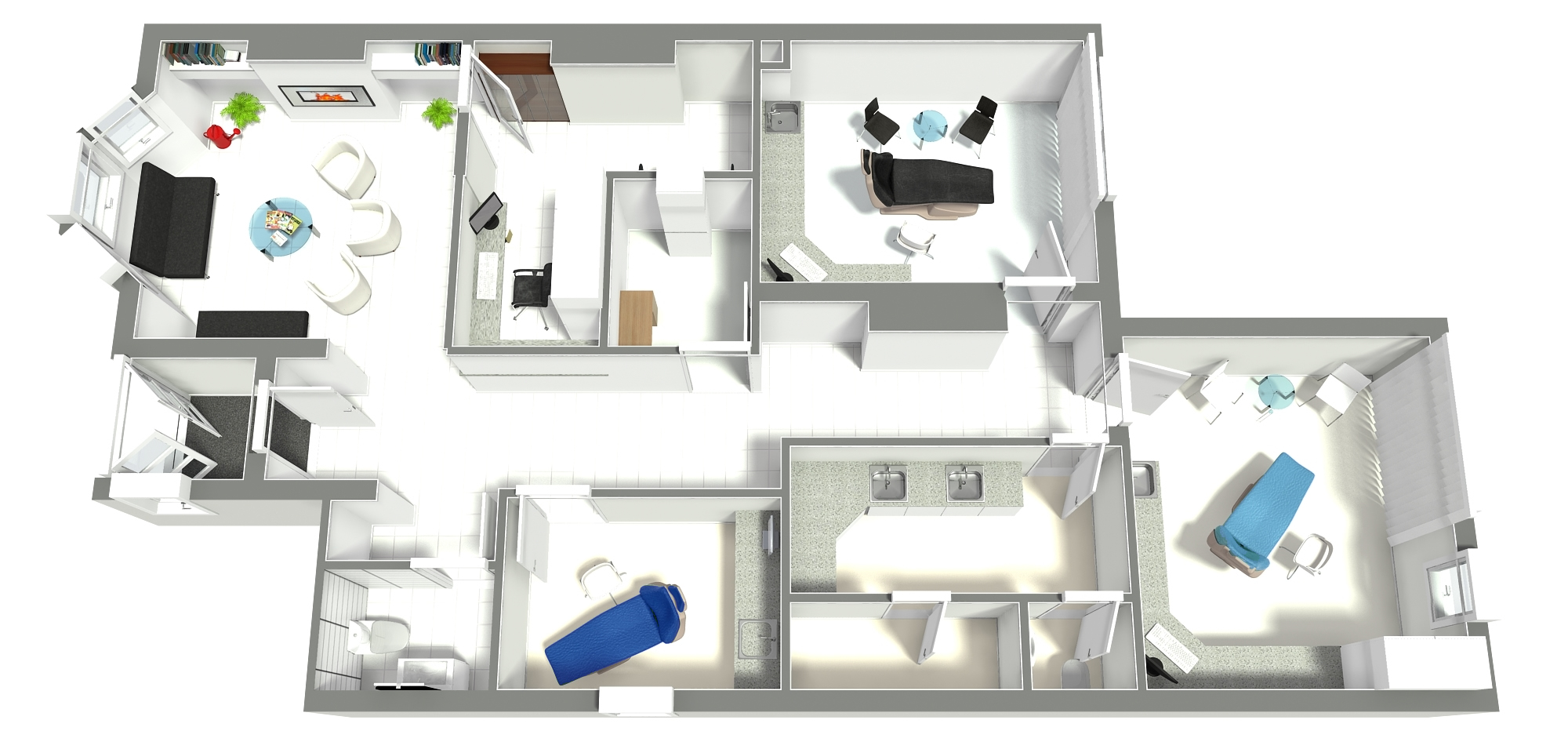 The treatment rooms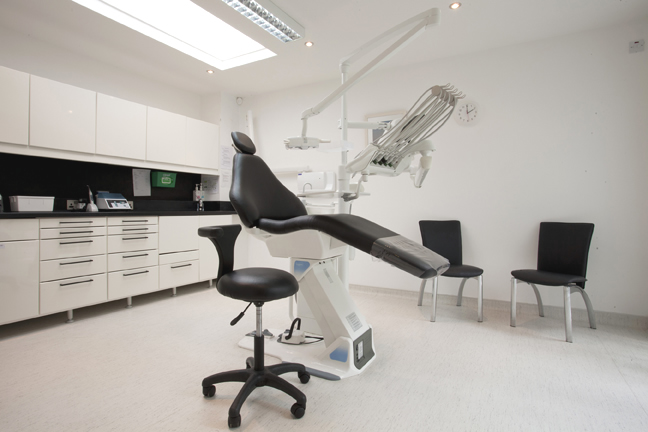 The Mono room
With its South facing aspect, looking outside to give calming views of fluffy clouds on a sunny day.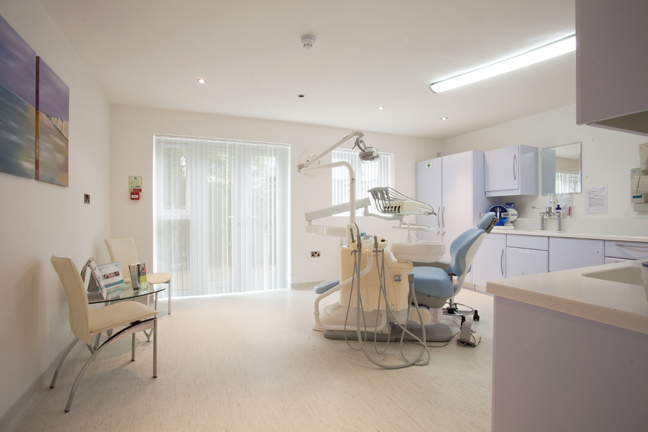 The lilac room
Usually the home of Dr Lazar and also facing South, this is light and airy space giving a feeling of tranquility.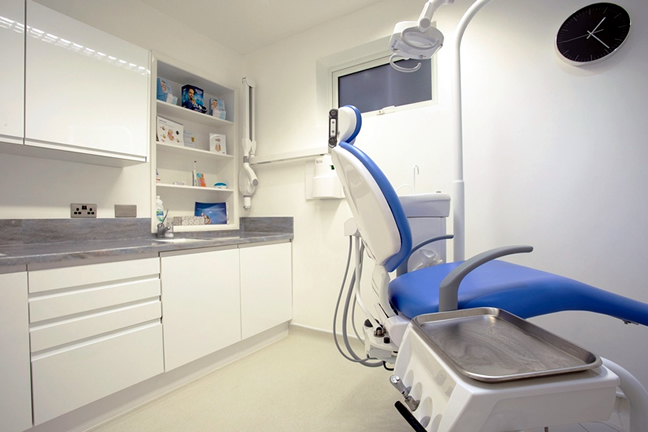 The ocean room
Small but perfectly formed and with a fresh outlook, this is where we provide hygenist treatment.
The other rooms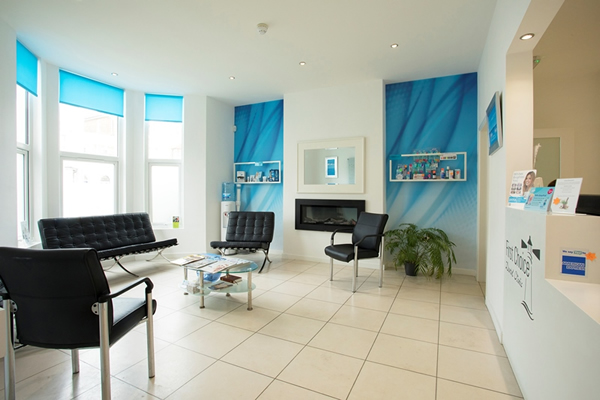 Reception
We want you to feel welcome from the moment you enter the clinic. Expect a friendly smile when you arrive. There's WiFi if you need it.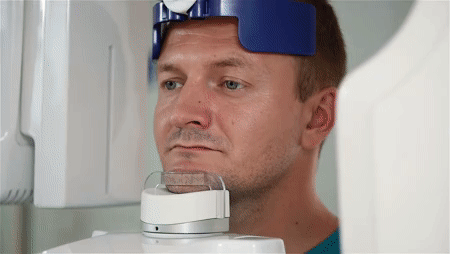 X-ray studio
The panoramic digital x-ray machine is an amazing tool that takes a picture of the entire jaw and every single tooth, all in one go, with results on screen in seconds!
Sterilisation
Your safety is our top concern. We have a central sterilisation room which uses the latest vacuum autoclave technology ensuring consistent levels of excellence.
Recent Reviews
Via the website
Jan 2023
I just wanted to say a massive thank you to Maria Man . She is the most caring Dental Hygenist I have evet visited, and what a wonderful job she does as well. Highly recommend this dental practice to anyone
Susan S
Via the website
Nov 2022
Aniko, Over the past months you have given me so much of your precious time & expertise. I couldn't have gone through this process with anyone else! So grateful and finally smiling! J. L. xx
JL
Via the website
Jun 2022
Please pass my thanks onto Aniko for seeing me yesterday... for the time she took with me and for her calm wise advice and her expertise. It makes such a huge difference to me to know I'm in such great hands around my oral health! Hope you all have a lovely day N🌿xx
N
Price Card
- Click an item for detail
Recent Awards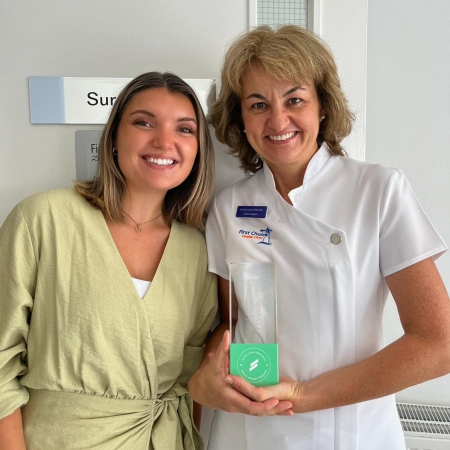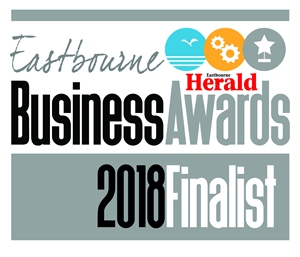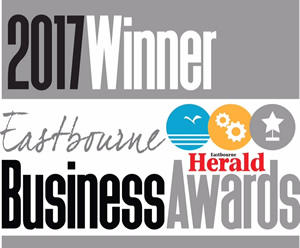 FAQs
Sorry, but we do not provide dental treatment under the NHS.
At First Choice Dental Clinic the treatments we provide are paid for by our clients, not the NHS.

Yes, by all means, if you need one.
Yes there is.
On street parking is usually available on Lushington road itself, with additional parking in many of the nearby streets.
Latest News
Sponsors of the St Wilfrids Turn a score challenge.
March 2023
First Choice Dental Clinic is delighted to be a joint sponsor of the Turn a score into a whole lot more challenge by St Wilfrids hospice.
Visit site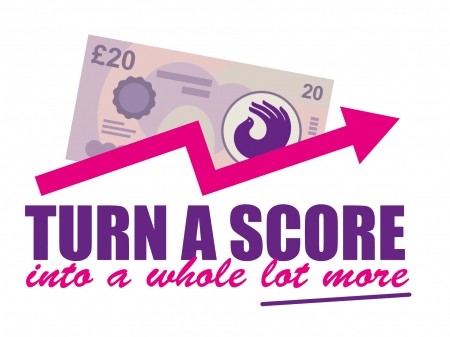 New Website
March 2023
Written 'mobile first', our new website has a clean crisp appearance. The single page layout makes it easy for mobile users to access everything, either by scrolling or tapping the navigation links to jump directly to the section of interest. No waiting for individual pages to load saving time and data.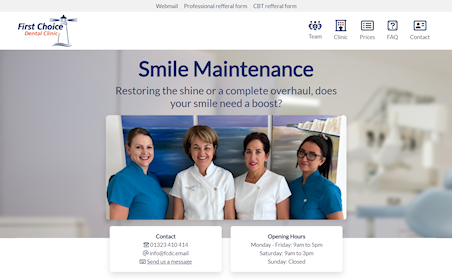 New Dental Surgeon
December 2022
We are delighted to welcome Dr Adam David to our team. Adam come to us with a wealth of dental knowledge gained whilst running his own practice in Hungary.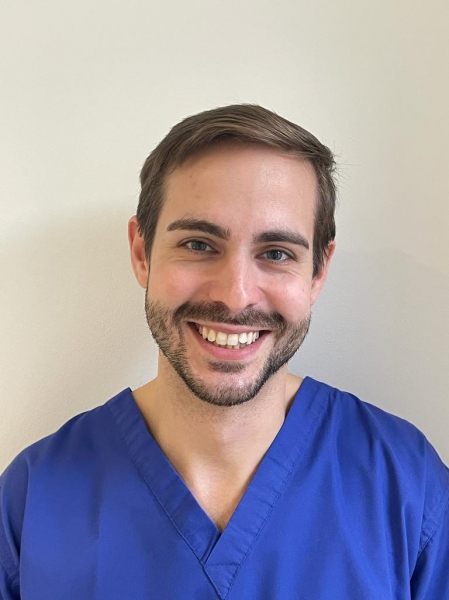 Contacting Us
Opening Hours
Monday - Friday: 9am to 5pm
Saturday: 9am to 3pm
Sunday: Closed
Emergency (out of hours)
01323 449170
Emergency Dental Service,
Ian Gow Health Centre, Eastbourne
Parking
On street parking is usually available on Lushington Road or close by in one of the adjoining streets costing £3.90 for 1 hour.
There is a blue badge bay almost opposite the clinic in Lushington Road, with further blue badge bays available in Hyde Gardens at the Eastern end.
Last updated: 01/02/2023
Accessibility
The clinic is on the ground floor level with no stepts to enter.
Last updated: 01/02/2023